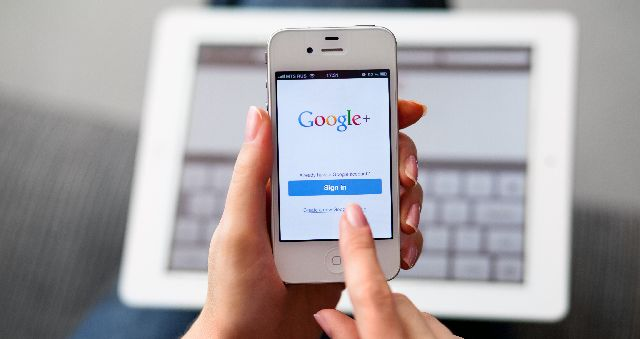 Using Google tools to improve course delivery
As teachers embrace digital tools for online learning, many online tools can improve and facilitate the organization and delivery of lessons. Google Docs, Google Sites, Google Slides, and Google Jamboard have the power to deliver more effective and efficient learning experiences. These digital tools can help teachers organize course information while improving student collaboration.
Google Docs
Google Docs is a simple tool to increase collaboration, but it's also a digital tool that can help organize lessons through timetables and lesson plans. In the Google Doc Daily Class Schedule in Example 1, there are many organized links for class assignments. The syllabus is basically a lesson plan for the daily teaching assignments that will be completed in class. When students miss a class, they are sent back to the class schedule and asked to catch up on course assignments in class. There are two graphics that are repeated on the calendar. A target graph indicates the topic that will be covered each day, and a purple graph indicates the assignments due each class. In the course, there are three types of classroom sessions: a full class with the professor facilitating the teaching, teamwork sessions with students working collaboratively on a team project, and individual work sessions where students work alone. Full course sessions are represented on the schedule by a white background, team work sessions by a yellow background and individual work sessions by a blue background. This color code helps students quickly identify the type of lesson.
Another face-to-face course consisted of a full day session. Because this course was six hours of instruction over seven days, the course was organized into class sessions with time slots for class time and independent work. See Example 2: Full Day Class Schedule. For convenience, hyperlinks have been included at the top of the schedule for direct access to each day's schedule. As before, the day's program included hyperlinks to interactive classroom programs and tools. Often the course content has been adjusted due to sometimes including too many tasks in one session. Teachers were able to quickly remove and adjust the calendar which was automatically updated for students.
Google Docs can be used to create a course syllabus. Often a program has a number of accreditation requirements that make it long. In example 3, there is a table of contents which is hyperlinked to the sections of the program, which makes the document easier to manipulate for the students. In addition, there are hyperlinks to departmental documents and external resources.
Google Sites
Google Sites allows, through private (via sharing settings) or public access, the ability to share multiple pieces of information in a single, visually pleasing location. Using the pages feature on a Google site allows the teacher to create individual modules for each week of class. In each page, it is possible to include various documents, videos, slides, checklists and other course materials relevant to the week. If changes or updates to the program are needed, the simplicity of Google tools allows for quick and immediate updates available to all students. In example 4, a week of lessons is shown which includes slides, a handout listing the weekly requirements and the time each task should take students, texts that students will read, videos to deepen understanding, links to assignments and their descriptions, and extension materials for students who wish to glean even more from this week's topic. Students appreciate the ability to scroll down and see all of their materials in one place.
Google Slides
The integration of technology allows for increased collaboration and socialization in learning. Whether teaching in person or virtually, there are several Google tools to increase levels of discussion and creativity. Google Slides is a Google tool that can be used to promote cooperative learning in any face-to-face or virtual classroom. Google Slides is an intuitive and user-friendly tool that allows students to share their thoughts in a way that best exemplifies their personality. In Example 5, students have each selected a few slides to work on independently. Then the peers reviewed the work of their colleagues and commented. As the example shows, students can share traditional text responses and peers can add comments and extensions through the comments feature. The student will be immediately alerted by email when the comment is submitted so that the conversation can continue in real time.
Other students, as shown in Example 6, may choose to use more advanced technology skills in their slide and include videos (created by themselves or found online), images, or other elements. When you use Google Slides as a way to promote increased discussion and collaboration, differentiation happens organically as students can create and interact at a level that meets their needs and comfort level.
Google Dashboard
Sometimes learning requires even more freedom and flexibility for our students to explore the content. Jamboard allows students to interact similarly to the Google Slides shown in previous examples. Jamboard is essentially a blank bulletin board that students can enhance and create to demonstrate mastery of any skill or concept. Students can easily include embedded sites, videos, images, shapes, or anything else they see fit.
Jamboard is conducive to mind mapping and other types of graphic organizers, as shown in Example 7. Students can use Jamboard to organize their thoughts in a way that makes the most sense to them and their thinking. In this way, Jamboard, like Google Slides, allows for organic differentiation of technology capabilities.
Google tools offer a variety of ways to increase productivity and streamline the delivery of information to students. Google Docs and Google Sites allow teachers to efficiently and easily present a wide range of materials to students in one place. Google Slides and Jamboard provide face-to-face and virtual students the ability to engage in differentiated and meaningful discussions in real time. The tools, when used effectively, allow for a more streamlined, organized, and dialogic experience for 21st century students.
---
Dr. Rebecca Stobaugh is a professor at Western Kentucky University in the School of Teacher Education.
Dr. Erin Margarella is an assistant professor at Western Kentucky University in the School of Teacher Education.

Post views:
2,870