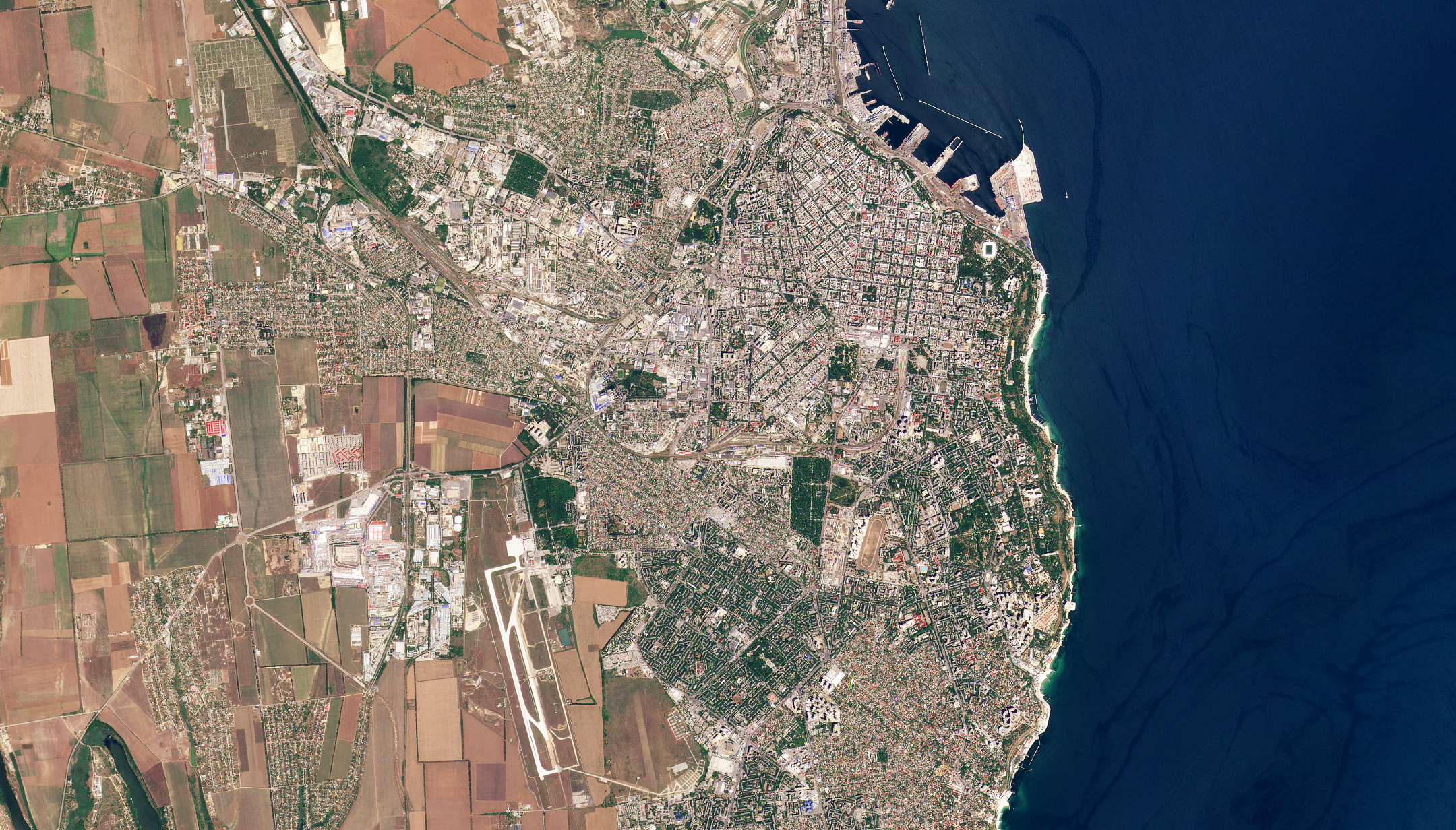 PlanetScape Ai and Planet's Professional Services Team Step Up the Fight for Human Rights
PlanetScape Ai works with governments and international organizations to support human rights around the world. Born from founder and Chief Scientist Andrew Marx Ph.D.'s years of research into genocide, geographic information systems and remote sensing, PlanetScape Ai specializes in the development and implementation of custom analytical services, leveraging artificial intelligence and high-speed data streams deliver actionable insights to decision makers around the world.
Regions plagued by war or internal political instability are at heightened risk of mass atrocities. The chaos that creates the conditions leading to war crimes and genocide can also make reporting difficult, if not impossible. Countries can impose flight restrictions and field reports are dangerous and ineffective. But, says Marx, "Planet's space observations allow us to see what's happening in the darkest corners of the world. We're talking about areas where we don't have other information coming out. [Remote sensing] is a way for us to investigate these areas.
The purpose of these programs, says Marx, is to prevent something like any other Darfur, "where large-scale attacks occur over the course of weeks or months and we don't hear about them until people reach a nearby international border." According to Marx, the deployment of modern satellite surveillance programs can help in two ways. First, and the main objective, is to quickly identify what is happening and pass this information on to groups who can prevent further violence. Second, it helps document incidents for international criminal tribunals or future war crimes tribunals.
"What Planet is doing is unprecedented. This reduces the time to detect an attack – to just 24 hours – and reduces the time window of when that attack occurred," Marx explained. "Knowing when something was last intact and when it was first detected as destroyed increases the probative value of the information. A narrow window can be used with other information, as if there were military units in the area that could have done this. This is something that Planet is bringing to the table, which is new – shrinking that time window.
PlanetScape Ai uses PlanetScope data along with proprietary algorithms and workflows to run custom satellite monitoring programs at scale. The powerful combination of data and algorithms increases efficiency by orders of magnitude over traditional satellite monitoring programs.
However, this efficiency was not a given when PlanetScape Ai started using Planet. Marx needed help figuring out how to extend his surveillance to large areas. With that in mind, they asked Planet for help. Planet's Customer Success organization is a dedicated team that strives to understand the unique use cases of Planet's customers and work with them to accomplish the mission at hand.
"Working with Andrew Marx at PlanetScape Ai was an ideal scenario. He had the vision, the knowledge, the experience, and he knew what was needed to complete his project. But there was the edge case specific to the project. of the algorithm he needed to develop to automate and scale his efforts. In conversations with Andrew, he shared his timeline and said he needed to bring in additional resources to help with the development of the algorithm I suggested we speak with Planet's Professional Services team to assess efforts," said Kinsie Rayburn, Customer Success Manager at Planet.
In less than two months, with only weekly check-ins, Marx shared that "Planet's professional services group was able to help us achieve efficiencies using state-of-the-art cloud computing approaches. technology. The robust codebase that the team has put together will make it much easier to expand to more regions and larger areas. Resilience and documentation facilitate scaling. This is a huge advantage over a custom solution, which only serves one purpose. We ended up realizing efficiencies that we didn't expect.
What efficiencies? Planet Professional Services has reduced PlanetScape Ai's Amazon Web Services (AWS) runtime from 6 hours per day to less than 2 hours per day with cloud-based parallel processing. This reduction allowed PlanetScape Ai's first long-term monitoring campaign to quickly justify the initial cost of the professional services contract. Additionally, Planet Professional Services took the initiative to create additional automations for PlanetScape Ai's analytical workflows, which saved PlanetScape Ai approximately $80,000/year in construction and maintenance costs.
"We turned to Planet Professional Services for industry-leading best-practice engineering and scaling, and that's what they delivered. Future work should be much easier as they developed it properly with good documentation. I'm thrilled with the work and look forward to working with the team again," Marx said.
Find out how Planet Professional Services can quickly deliver results to your team.