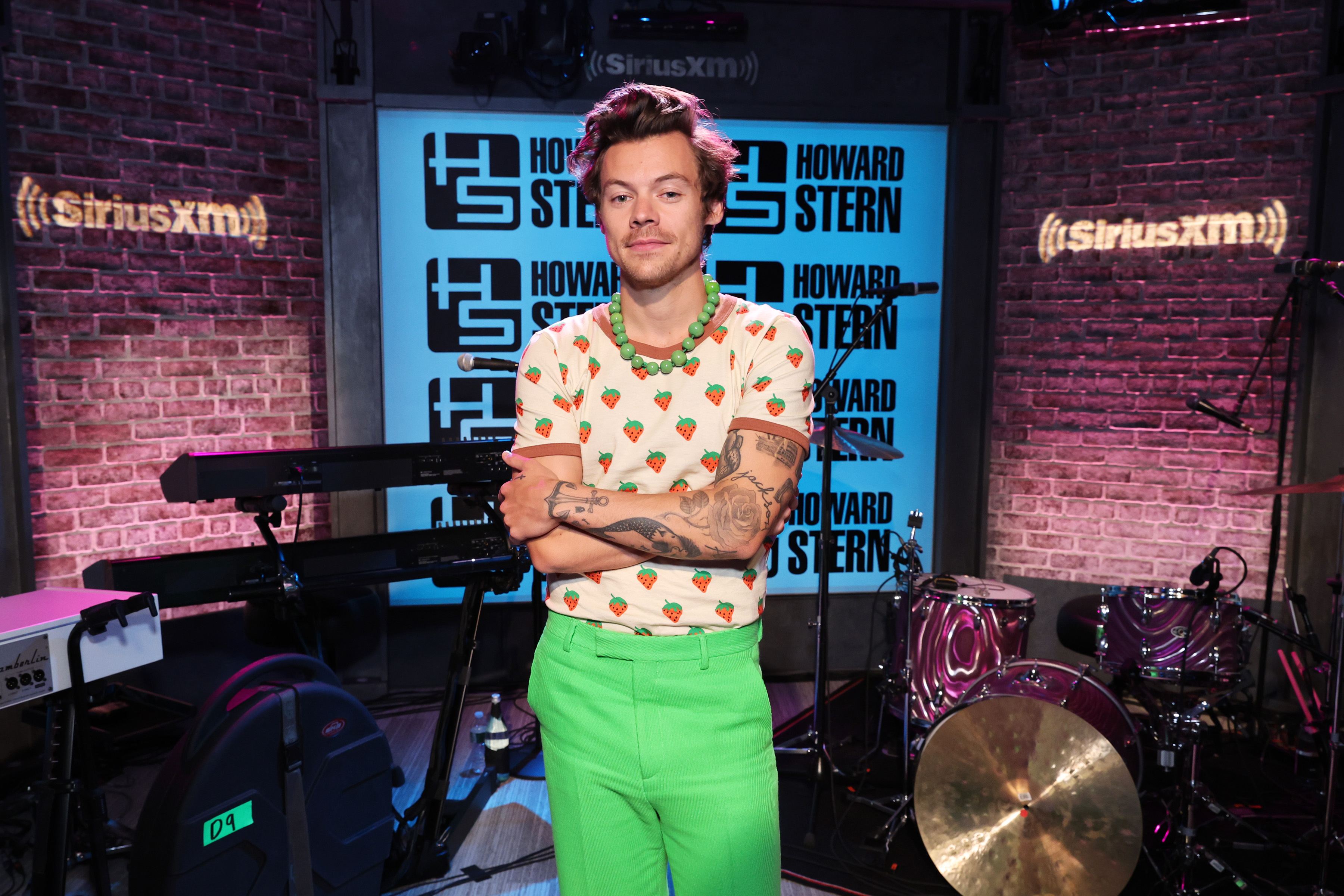 One Woman's Hilarious Harry Styles Delights the Internet: 'I Would Have Cried'
A woman has revealed in a now-viral video that she met Harry Styles in a Saturday Night Live (SNL) afterparty, but the interaction didn't go as she might have hoped.
The video was posted to TikTok on Wednesday by Ariel (@arielgitlin), who wrote, "My Harry Styles story." It garnered over 94,000 views and hundreds of commenters from viewers who said they "would have cried" if the hilarious interaction had happened to them.
At the start of her video, Ariel said she was inspired to share her story after watching a video of social media personality and Harry Styles superfan Brittany Broski meeting the singer.
Broski's interaction took place in May at Styles' One Night Only event in New York City. A viral TikTok sweet moment shows Broski and Styles hugging and chatting backstage as their respective teams watch and record.
Although Ariel met the singer during a 2019 SNL afterparty with her best friend – her experience with the popstar was very different from Broski's.
"I was so excited to meet Harry and my best friend was so supportive," she said. "She loved Harry too but she was there to support me [and] wing-woman me to meet him.
Ariel said she and her friend stayed in the same place all night, waiting for Styles to pass. When he finally did, Ariel "worked it all out [her] Courage" and said, "Hi, Harry. I love 'Watermelon Sugar' – this [song] was great."
Styles thanked Ariel for the compliment, then turned to her best friend – who at the time wore a shaved head and a pink jumpsuit reminiscent of the outfit Styles wore on her Thin line album cover – and said, "I've been watching you all night thinking you must be amazing."
Ariel's friend told Styles she was dressing up especially for him, to which he replied, "You look gorgeous." Ariel, who always stood between the two, then blurted out that she also "dressed up" for Styles.
"He looked at me and, you know, said very sweetly, 'You're also beautiful,' which was generous," Ariel recalled.
The video ends with a photo taken that night of Ariel, Styles and her best friend. "We're here, just three best friends," she concluded.
Viewers thought the story was hilarious, but admitted they would have cried if they had been her.
"This would be my villain origin story," wrote TikTok user tylerstasi.
"Uh, I would actually be heartbroken and have a big problem with him after that," Carly said.
"I would have cried," commented Ximena.
Ava McGhee added, "I LAUGH SO MUCH but good for you."
Newsweek contacted Ariel for comment.
Other Sweet Moments With Fans
Styles is known for his hilarious interactions with fans, especially the ones he has while on tour. Last year, he made headlines after giving advice on fan relations in the middle of his set.
The viral moment began when Styles noticed a fan holding a sign saying, "Should I text her?" to which he replied: "My personal opinion is that if there are games, [then] trash, trash, trash, not for you."
The "As It Was" singer went viral again about a month later for helping a fan date her mom at one of her shows.
"Lisa! She's gay!" Styles shouted in the arena.
Speaking to PopCrush earlier this year, Styles said his fans are "amazing" and he loves the atmosphere they create at his concerts.
"The atmosphere is incredible. I feel that too, it's something [that] comes a lot from the fans. It's a group of strangers who come together and become a family to just celebrate and have a good time," he said. "Everyone wants to feel free and have fun and that really gives me the space to have fun and have the best time. I'm really happy that everyone feels they can do that too."