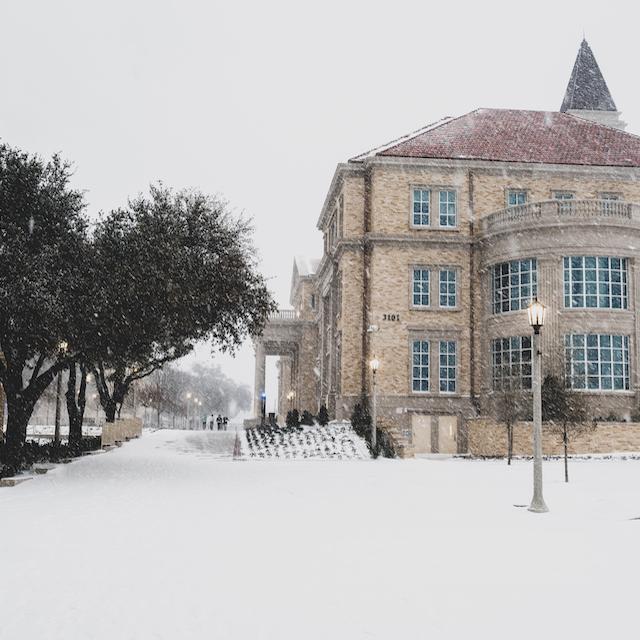 National Preparedness Month: TCU gears up to protect
[ad_1]
September 22, 2021
September is National Preparedness Month – what better time to familiarize yourself with the resources TCU has in place to keep faculty, staff and students safe in an emergency? The theme for 2021 is "Prepare to Protect. Preparing for disasters means protecting everyone you love.
TCU Alert emergency notification system
In the event of fire, flood, hail, high winds and other catastrophic events in our area, TCU continues to use the TCU alert system. The mass communication system uses SMS, telephones and emails in conjunction with campus indoor / outdoor speakers and emergency lighting.
Weather emergencies
The TCU alert system is activated for weather emergencies as follows:
Full TCU alert sent by SMS, phone and email:
When a tornado warning is issued for the campus
Notifications of special targeted outdoor events (e.g. move-in, soccer games):
When the wind speed reaches 70 mph or more
When the hail is 1.5 inches in diameter
When PerryWeather Campus Lightning Detection System Indicates Dangerous Lightning In Our Area
The weather can change at any time, so it is important to monitor local information via TV, radio or the Internet.
Keep your contact details up to date
The TCU Alert system extracts contact information from an internal database maintained by TCU for faculty, staff and students. You can update this information through my.tcu.edu by clicking on the My Employee Center tile, then on Personal details, then on Contact details. You will see your contact information and will be able to change mobile, work or permanent / home phone numbers and select your preferred method of communication.
TCU's safety programs are designed to preserve one of the university's most important assets: you. TCU Alert allows the Horned Frog community to receive information within minutes when an emergency occurs, and everyone's quick response is imperative.
TCU is committed to providing a safe environment, and we know that safety is the result of careful attention to operations and everyone's willingness to be prepared in an emergency. Review TCU Alerts FAQ for more information.
Emergency building coordinators
TCU's Public Safety Department identifies and trains at least one person in each building to be familiar with campus resources and pre-emergency planning, and to assist with evacuation procedures, if needed. In addition, the team focuses on the safety of the TCU community and runs classes throughout the year. Contingency planning information, including procurement checklists, is available at public security.tcu.edu. To find out who your building emergency coordinator is, contact Adrien Andrews.
LESS is more and FrogShield application
TCU's LESS is More is a streamlined emergency response messaging campaign that relies on just three responses: Lockdown, Evacuation, or Shelter Search (LESS).
LESS is More is available on FrogShield, a smart phone security app that enables emergency communication between app users and TCU police. In addition to emergency alerts, the app allows users to call campus police and 911, enable emergency tracking, anonymously report safety issues, notify emergency contacts of their location and to connect with Froggie Five-0. It also includes a LESS is More instructional video, a map of assembly points, building plans, campus phone numbers, parking changes, and crime information. Additionally, the updated version of FrogShield provides easy-to-navigate links to COVID-19 resources.
Thank you for carefully reviewing this important information to ensure your safety and that of your colleagues. To develop a family safety plan, visit Ready.gov.
[ad_2]