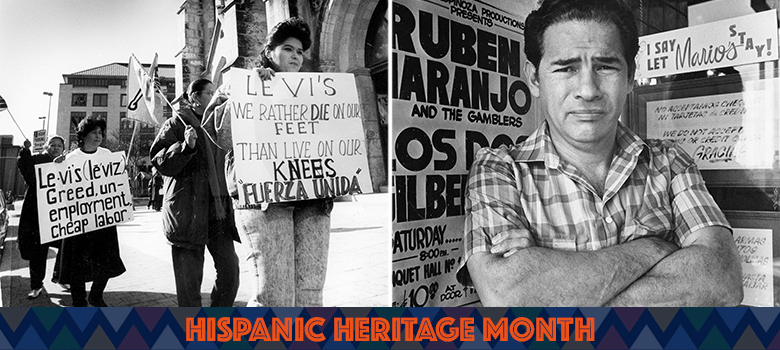 ITC Tour Highlights Local Influence on Mexican-American Civil Rights Movement | UTSA today | UTSA
John Phillip Santos, a distinguished scholar in Métis cultural studies at UTSA, serves as narrator and content advisor for the tour.
"This project allows people to walk through history in a way that manifests in physical space," he said. "It allows us to travel these roads and experience the emergence of a kind of powerful political consciousness, and it helps us actualize the central role that San Antonio plays in the history of the country. movimiento. "
From fighting for the labor rights of garment workers to calling for equal opportunities for West Side students, the work of local activists has led to a national movement for Americans to Mexican origin in the 1960s and 1970s.
"San Antonio was an extraordinary center of political progress," Santos said. "We are talking about a story that is about to be lost in time, so it is very important to recover it and tell it to future generations. "
UTSA Vice-Rector and University Librarian Dean Hendrix said the project highlights the work of local leaders who have been instrumental in calling for political, economic and educational reform.
"This city is a city of heroes, and we are imbued, block by block, with historic places where Mexican Americans fought and prospered," he said. "San Antonio is a traveling museum of culture and history – it is the birthplace of the Chicano civil rights movement."
The visit was made possible through the collaborative efforts of community members, archivists, museum professionals and academics, Hendrix said.
"The project combines the strength of libraries in technology, innovation, access to information, description and special collections with that of museums – conservation, interpretation and experiential learning," he said. -he declares. "All of these combine into a product that we believe will have a big impact for students and for the community."
UTSA Libraries and ITC Collections contain over 3.5 million photos and multimedia formats that document the history of San Antonio and South Texas, including records from organizations such as COPS / Metro Alliance, La Raza Unida, United Farmer Workers of Texas, Guadalupe Cultural Arts Center, Fuerza Unida, the Association of Mexican-American Business and Professional Women of San Antonio, and the Voter Registration Education Project from the southwest.
"Libraries and museums provide spaces for people of all ages to learn and create change in their world," said Hendrix. "At UTSA Libraries, we strive to be the preeminent library of the Mexican-American experience by providing access to important collections so that students and community members are reflected in the research produced at the UTSA. UTSA.
Project researchers limited the visit to 15 sites but included space for community input so that users could share their own experiences with the movement.
"These 15 sites are just part of the impact of generations of Chicano activists," Hendrix said. "We hope to continue collecting stories from those who galvanized the movement, and we invite users to share stories with us on the tour site."