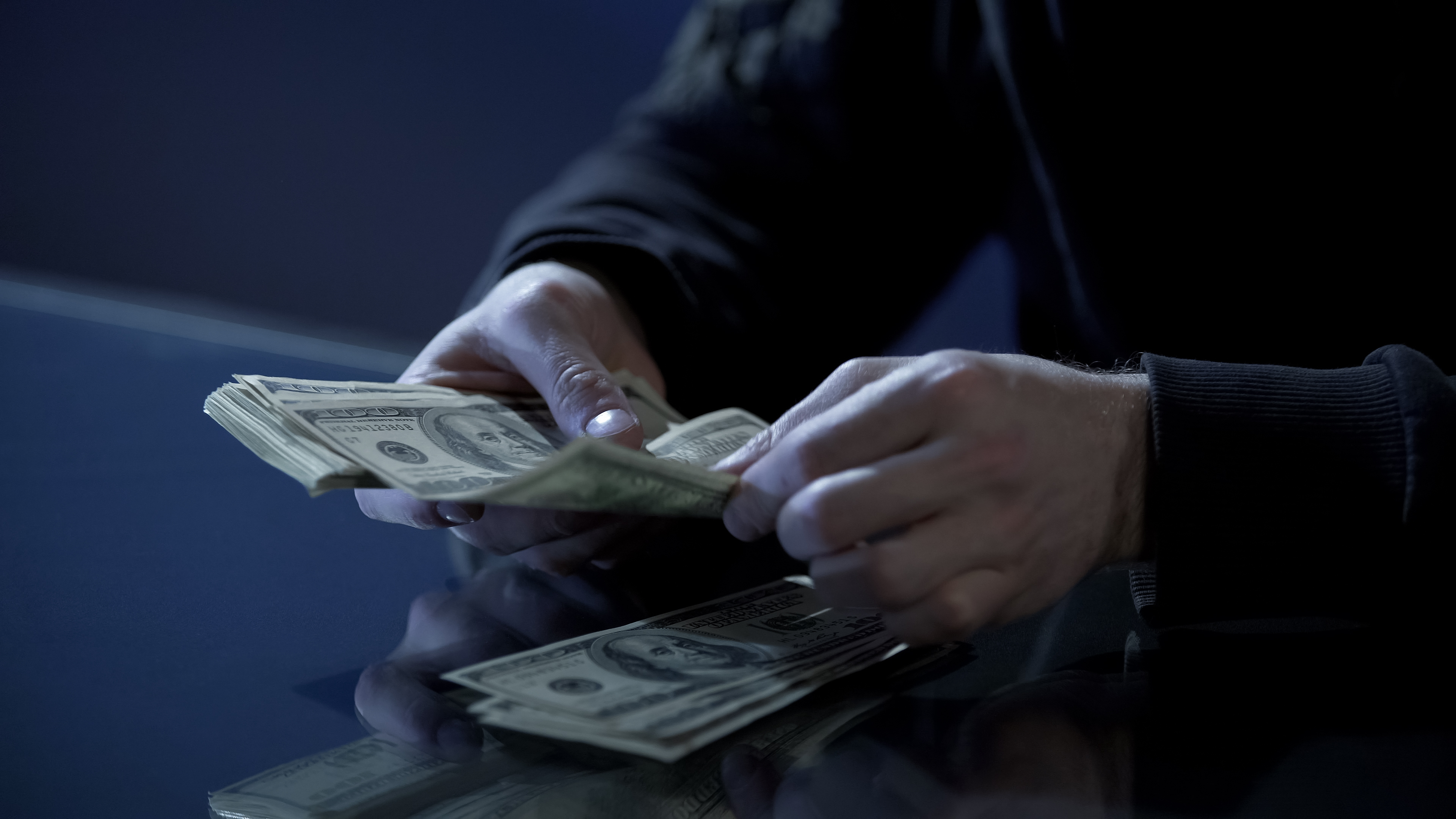 Internet supports student who had her boyfriend arrested: "$14,000 is a lot"
In a now-viral post, a college student said he had her boyfriend arrested after stealing $14,000 from him and is now asking Reddit if he was to blame in the situation.
Posting on Reddit's "Am I the A**hole" (AITA) forum under the username u/Personal-Muddy, the student asked, "AITA for getting my boyfriend arrested?" The post garnered more than 22,000 upvotes and around 4,000 comments from supportive Redditors, pleading with the student not to drop the charges. You can read the full message here.
"I'm going straight to it. I'm a student and this is my last semester [before] medicine School. I could never get a loan [so] I worked 5 and a half years to obtain this degree because I [had] pay out of pocket," u/Personal-Muddy said at the start of his post.
u/Personal-Muddy said they store the money they earn from work in a box they keep in the closet and deposit it before each new semester so they can pay their tuition.
Store money at home
Many experts agree that it's a good idea to keep some cash at home for emergencies; however, they say the total amount should not exceed $1,000.
"It varies from person to person, but anything less than $1,000 is almost always preferred. There just aren't enough good reasons to keep large amounts of cash in the house. Banks are infinitely safer," Jesse Cramer, founder of The Best Interests and head of relationships at Cobblestone Capital Advisors, told GoBankingRates.
But whether a person decides to store $10 or $10,000, Ryan McCarty, CFP of McCarty Money Matters, recommends people keep their money inside "safely."
"Make sure the safe is fire and water resistant to prevent damage. Be sure to deposit and replace cash occasionally so bills don't get too old," said McCarty told GoBankingRates.
Unfortunately, u/Personal-Muddy had $14,000 at home, and although they didn't tell anyone about their box, it was fairly easy to find and not very secure.
'Am I the asshole'
"Since I [started] save for this semester, [my boyfriend] is the only one who passed. I never told him about the club but he knows I have to pay for school," u/Personal-Muddy wrote.
"Well, last night I'm coming home [and go] to put money in the box… and it was all over," they continued.
Naturally, u/Personal-Muddy "freaked out" and called her boyfriend over and over again with no response. The next morning, u/Personal-Muddy's boyfriend finally called back, but when u/Personal-Muddy asked about the money, their boyfriend seemed "confused." Later that day, however, he admitted to stealing the money – all of it.
Enraged, u/Personal-Muddy called the police and had her boyfriend arrested. Now u/Personal-Muddy's boyfriend's family is begging them to drop the charges, promising to pay back the money.
"I don't know what to do… I'm really pissed off and I've been crying all day," they concluded.
Editors react
Redditors said u/Personal-Muddy was right to call the police and begged them not to drop the charges. Many also advised u/Personal-Muddy to keep their money in a bank account going forward.
"DON'T DROP THE LOADS," u/Bruiscear wrote. "Why would you drop the charges?? He STOLE you. He deserves to go to jail… NTA [not the a**hole]."
"Definitely NTA," u/redronin2015 agreed. "Advice as an adult: don't drop the charges, drop the boyfriend like a hot stone…$14,000 is a lot of money."
"NTA. He robbed you. He got arrested… Once you have the money, calm down and let it rot. And please use a bank in the future. Don't keep so much money lying around." /Inconceivable44 commented.
Newsweek contacted u/Personal-Muddy for comment.
Other posts by 'AITA'
On Friday, online commentators slammed a "selfish" woman for trying to dump her pregnant stepdaughter on the street.
On Tuesday, Redditors slammed a "dumb" dad for attending his stepdaughter's birthday party instead of his biological son's high school graduation party.
And commentators slammed a man last week for defending his mother against his wife.