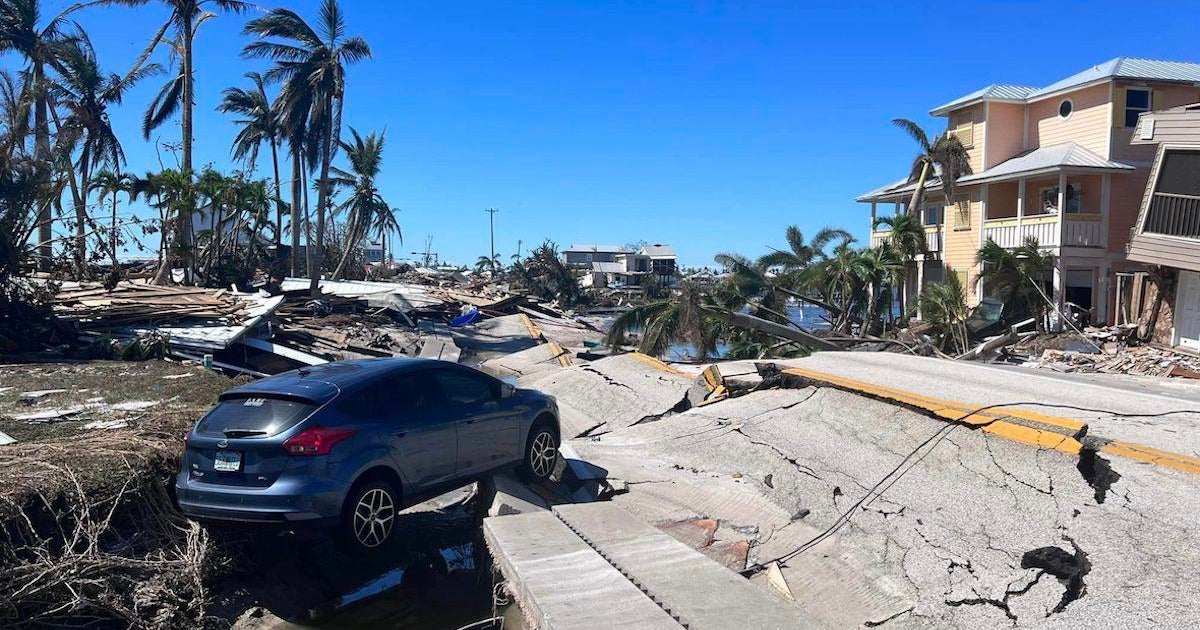 Ian arrives in North Carolina after causing flooding and damage in South Carolina; Florida death toll rises
Follow Saturday's coverage for the latest updates. Our previous story is below.
Ian weakened to a post-tropical storm Friday evening, the National Hurricane Center said, hours after making landfall in South Carolina as a Category 1 hurricane. The storm was moving inland land over North Carolina Friday night, bringing the potential for flash flooding and gusty winds to that state.
The hurricane center said Ian made landfall near Georgetown, South Carolina, just after 2 p.m. Friday, with maximum sustained winds of 85 mph. Ian was expected to weaken on Saturday and "dissipate early Sunday," the NHC reported.
The center of the storm was 60 miles southeast of Greensboro, North Carolina on Friday evening, the NHC reported. It had maximum sustained winds of 50 mph and was moving north at 15 mph.
In Florida, the extent of the damage caused by the storm was beginning to become clear, as rescue missions continued and power and water outages persisted. On Friday, new images showed extensive wreckage and disastrous flooding.
State emergency officials announced 21 deaths Friday morning, but they don't know if all of them are directly related to the storm. Additionally, in Volusia County, the sheriff's department confirmed two storm-related deaths there. As crews continue to search, the death toll could rise as officials learn more about Ian's losses.