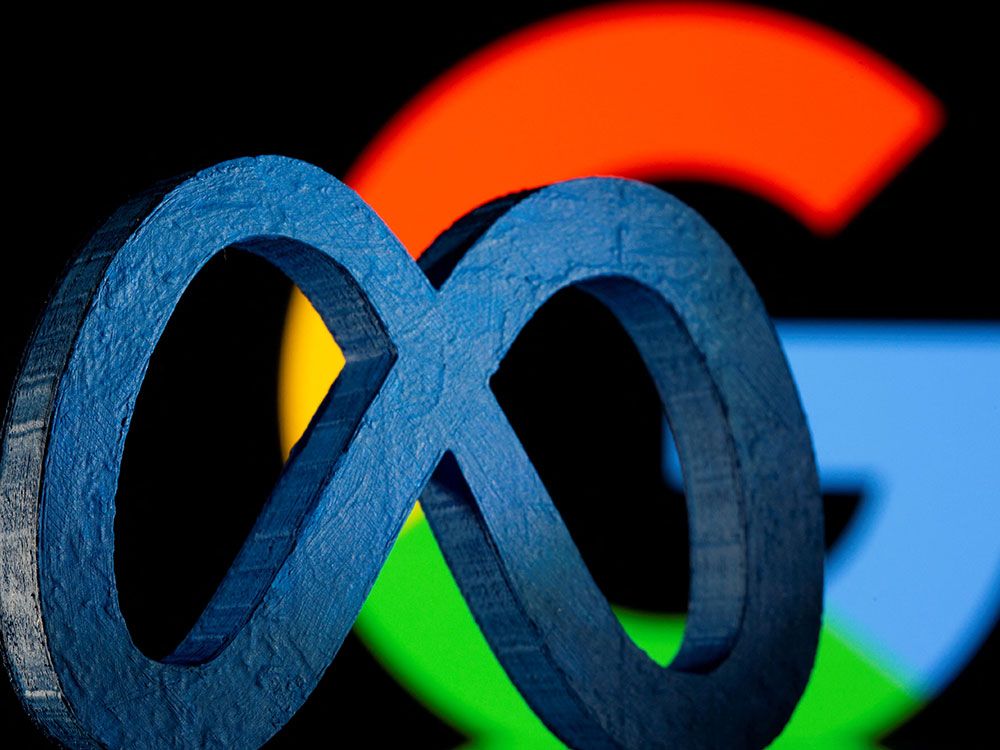 Hugh Stephens: Bill C-18 is a necessary step to correct market imbalance
Canada's online news law will rein in two digital juggernauts that have been on their way for far too long
Content of the article
As Bill C-18, the Online News Act, continues to make its way through Parliament, much attention has been focused on whether hyperlinks to content should be covered by law. Google strongly opposes this, claiming that including links will "break" Google Search, among many other criticisms.
Content of the article
Bill C-18 not only targets "snippets" — those mini-snippets containing the gist of the story used by platforms to entice readers — but also hyperlinks. It is a standard feature of copyright law in most countries that posting a link to content does not constitute copyright infringement. The content is not reproduced; readers are instead directed to the content by giving them the URL, usually incorporating a link to the original material. This could be seen as a positive since more traffic is directed to the original site. This is what major internet platforms claim to do when it comes to linking to news articles. But Canada nevertheless intends to include the links in the coverage of the bill, because excluding them would not address the "problem" that large platforms use links – among other devices – to aggregate material. produced by others (and profit from it). The solution in Bill C-18 is to require platforms to compensate producers of media content when they make that content available to audiences online.
Content of the article
Although copyright law does not generally cover links, C-18 does not address this as a copyright issue. Rather, it takes a competitive approach to address a market failure and an imbalance in bargaining power. C-18 is to provide "equitable compensation for news content made available." It doesn't specifically mention hyperlinks, but since links are a means of making content available, it seems clear that they are covered.
It is well known that publishers themselves often post links to their own content on platforms, especially Facebook, as the platform is a key tool in attracting an audience. Platforms argue that they shouldn't be required to pay news publishers when they themselves posted the link. The answer lies in the wording of the legislation requiring "fair compensation". Fair compensation negotiations will take into account the benefit that news publishers get by posting links to the platforms. This benefit will be offset by the greater benefit platforms will get from using news content to attract viewers and advertisers. This compromise will normally be worked out in bilateral negotiations between publishers and platforms, with the government only intervening if that fails.
Content of the article
The links are covered (but not by reason of copyright) although the calculation of the benefit of the publication of the links is the subject of negotiation between the parties, finally arbitrated, if necessary, by an arbitration panel of three people. Just compensation will probably not be easy to determine, but with the specter of arbitration in the background, the parties will no doubt come to an agreement.
Katie Davey: Canada's online news law isn't perfect, but it's a start

Rod Sims: Canada is right to protect public interest journalism from big tech
Is this legislation a slippery slope to a so-called "link tax", as some have claimed, whereby individual users will be forced to post links unless they pay for the access? No, this is not the case. The legislation will only apply to a "digital news intermediary" that has a "significant imbalance of bargaining power between its operator and news companies". This definition will catch Google and Meta, although they are exempt if they can demonstrate that they have already entered into agreements with news companies on the basis of fair compensation, as they have done in Australia.
Content of the article
For all the bluster from Google that including links in legislation and making them subject to compensation through negotiation will "break the internet" and may have to pull out of Canada, it's not going to happen. When it threatened this in Australia, Microsoft stepped in and offered Bing as a replacement. Google quickly found a way to strike content deals with Australian media.
Google and Meta will eventually swallow hard, bite the bullet and move on. Neither the Canadian government nor the Canadian public should be pressured to back down. Including links within the scope of legislation and subjecting them to negotiation is not a radical proposition. This is a necessary step to correct a market imbalance by giving some bargaining power to producers of news media content to help journalism survive. It will also put the brakes on two digital juggernauts that have been on their way for far too long.
Special at the National Post
Hugh Stephens blogs about copyright issues and is an Executive Fellow, School of Public Policy, University of Calgary