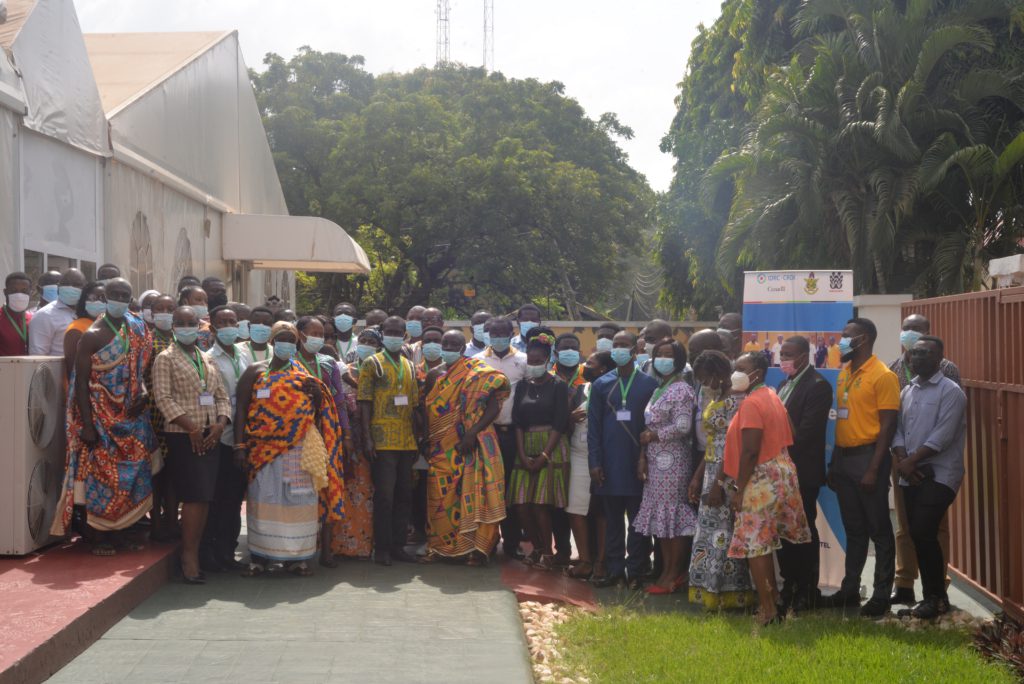 Government urged to adopt cellphone-based IVR system to reduce under-5 deaths
Public health expert at Kwame Nkrumah University of Science and Technology, Professor Ellis Owusu-Dabo calls on the government to adopt a mobile phone-based IVR system to complement and strengthen the existing health information system for the early detection of childhood illnesses.
He believes the system has the potential to improve child survival in line with Sustainable Development Goal 3.
Professor Owusu-Dabo said this during a stakeholder meeting in Kumasi.
Ghana's current under-five mortality rate is 60 per 1,000 live births.
These deaths are largely due to preventable diseases, including malaria, upper respiratory tract infections, diarrheal diseases, prematurity and asphyxia.
One of the main contributors to these deaths results from delays in healthcare seeking behavior. These caregivers lack the capacity to identify and detect the early symptoms of the disease in their children for early intervention.
Meanwhile, a well-functioning health system with a robust health information system (HIS) could easily respond and provide real-time data to manage most of these preventable childhood illnesses, in the context of increased use of the health care system. cell phone in Ghana.
The MobChild intervention study sought to address these gaps in healthcare seeking behavior by using the versatile function of a mobile phone-based health information system (MHIS).
This was designed with interactive voice response (IVR) technology to enable caregivers to identify their children's health issues for early intervention.
This program was rolled out from January 2019 to December 2021 with a team of experts from the Kwame Nkrumah University of Science and Technology, Ghana Health Service and other stakeholders from the northern district of Asante Akim in the region of Ashanti.
The results show that a total of 2,045 calls were logged by the system. Among recorded calls, there was an overall usage of 66% (580/880).
Again, of the total calls made to the system, over 1,400 were not logged – without prior registration by the system, but were successful in calling for help.
All caregivers have entered the system for health advice on what to do with their sick children.
For diarrheal diseases, a biannual survey revealed a decrease in incidence of 14.9% at baseline, to 17.4% at the first follow-up, 6.6% at the second follow-up and 4.5% at the end respectively.
While for fever, the results were as follows; 17.2%, 16.8%, 13.7% and 29%, respectively.
In addition, for our other main symptom of cough-sickness, the corresponding figures were 17.4%, 17.0%, 8.6%, and 6.7%, respectively.
The stakeholder meeting is intended to share the findings of the project.
The meeting also discussed the future of the MobChild project and its implementation in the health system in Ghana.