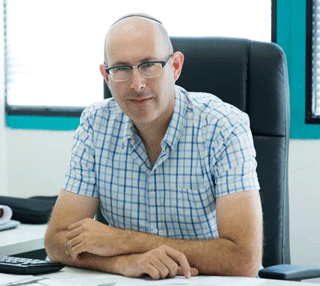 Elad Tena appointed new head of Israel's national information system »J-Wire
September 20, 2021 by Gil Tanenbaum – TPS
Read the article
Prime Minister Naftali Bennett announced the appointment of Elad Tena as head of the Israeli national information system called "Hasbara" in Hebrew, which comes from the word "explanation".
His appointment came after a period of six years during which the post had not been filled.
The National Information System is a department of the Prime Minister's Office that is responsible for Israel's information activities and the spokespersons of the Prime Minister's Office. It was officially created on July 8, 2007. The head of the information system is also the media advisor to the Israeli Prime Minister.
The information system is responsible for working with the media in Israel and around the world, as well as with pro-Israel organizations around the world. It also operates websites and the Prime Minister's Office social networking system. It is not a political branch of the Prime Minister's Office. It deals only with the defense of Israel.
Israel's Hasbara department was created to counter negative international press reporting on the country, not only offering the Israeli version of the facts, but also promoting more traditional reporting. These include reports of positive IDF activities, how Israel is offering aid to other countries in need, as it did after the recent collapse of the condominium tower in Florida and the following earthquakes in countries like Haiti.
The Hasbara Department also promotes true stories about Israeli Arab communities and the number of Arabs who participate in the daily life of Israeli society.
Tena, 49, is a major in the IDF spokesperson's unit and a resident of Modi'in. He holds a BA and MA in Communication and Political Science from Bar Ilan University, and is currently Vice President and Head of Digital Division at the Public Broadcasting Corporation of Israel.
In the past, Tena has held various positions in journalism, including as deputy editor-in-chief of Maariv, editor-in-chief of the NRG website, and deputy editor of Makor Rishon. In 2000, he was associated with the creation of the Ynet website, and held various editorial positions on the site, including that of editorial manager for five years. At the end of 2010, he created the Motsash youth supplement in the Makor Rishon newspaper.
While working for the Public Broadcasting Corporation of Israel, Tena established her digital division and managed it for 6 years.
Prime Minister Bennett said he decided to appoint Tena as head of the National Information System in light of her many years of experience and extensive knowledge of traditional and digital media in Israel.
His will of appointment is expected to be approved by the Israeli government at one of its upcoming meetings.