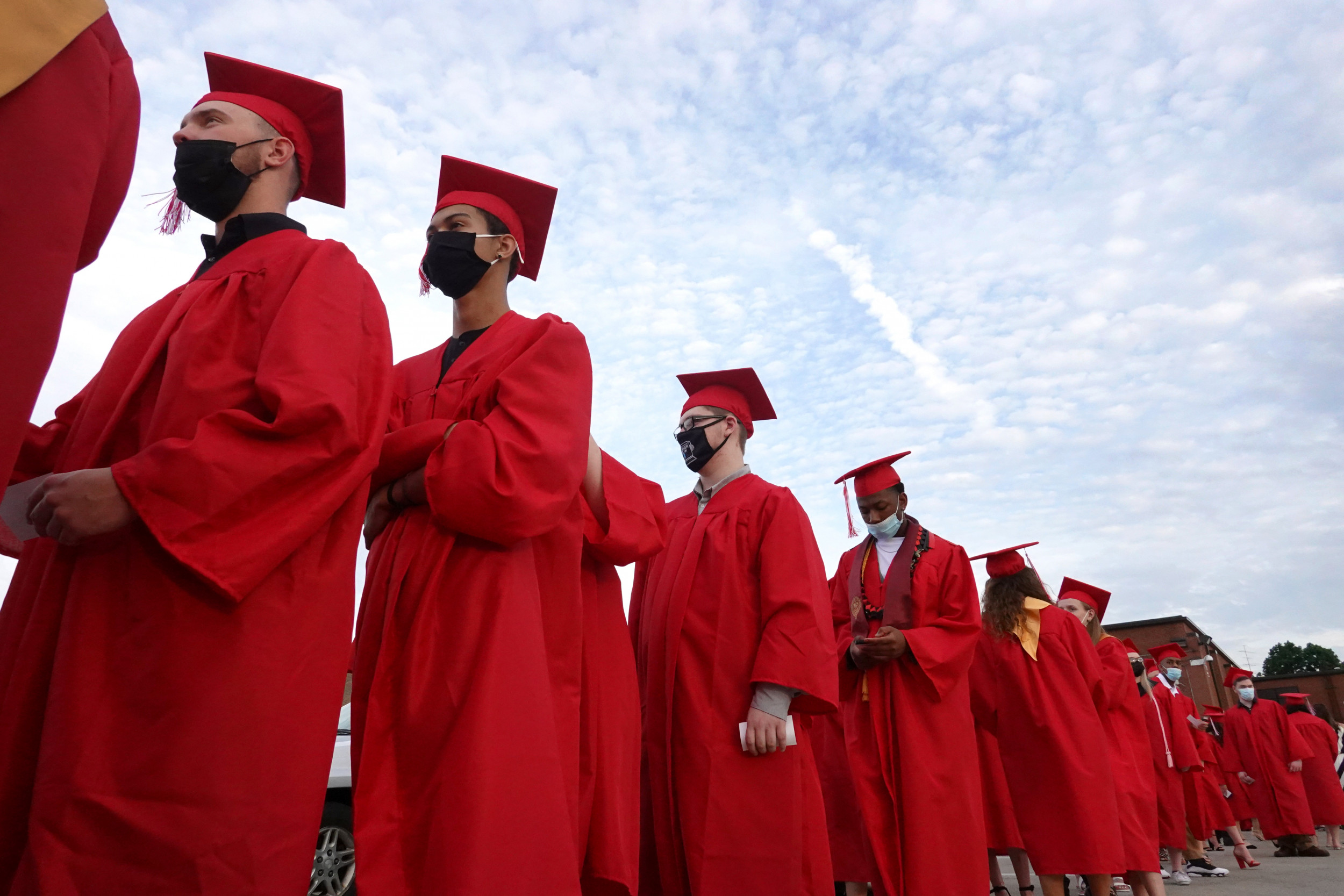 Dad Cheering Every Student At Internet Delights Graduation
At the end of a school year that has strained educators and families, a supportive dad has brought the internet together.
The father shouted an individual cheer for each student during a high school graduation in Colleyville, Texas. His daughter Marlaina Capetillo shared clips of him calling students' names in a TikTok video on May 30, racking up more than 586,000 views.
"Dad applauds ALL grads on the Colleyville roster," Capetillo captioned the post.
The video showed his father, identified as Mario, shouting out the names of the students after the announcer called them to claim their diplomas. Capetillo captured him cheering the names "Jackson", "Aliyah", "Sean", "Reid", "Connor", "John" and "Zachary" as proudly as if they were his own children.
But that was just a snippet of her support, she said, scanning her camera across the "Class of 2022" brochure filled with hundreds of names.
"He said each of those names was followed by a knee," Capetillo noted.
After all the names were called, Mario immediately stood up and led the audience in a standing ovation.
The 2021-2022 school year has seen children's education become a site of political and social conflict across the United States.
In March, Florida Governor Ron DeSantis signed legislation dubbed the "Don't Say Gay" bill, which prohibits "classroom discussions about sexual orientation or gender identity at certain grade levels. or in a specific way". The bill has been protested by public schools and employee walkouts and condemned by top executives at companies like Disney, with activists saying it would harm LGBTQ+ students.
Meanwhile, a vicious debate over the academic framework of Critical Race Theory (CRT), which examines the intersections of racism with politics, culture and law, has propelled dozens of bills banning teaching of CRT in schools. A disproportionate number of authors affected by the bans were black and LGBTQ+.
In addition to these fights, disputes over COVID-19 mask mandates in schools have sparked protests across the country.
And school shootings have torn the heart of the country, with the recent massacre at Robb Elementary School in Uvalde becoming the deadliest shooting since Sandy Hook in 2012.
In this difficult context, netizens were relieved to see a father who highlighted the beauty of children, families and teachers coming together to celebrate academic success.
"It's amazing. Some grads don't have anyone to cheer them on," one viewer wrote.
"My dad didn't attend any of my graduations, including college," said another. "If your daddy cried my name, it would be [have] meant the world to me!"
A third onlooker agreed: "Protect this man. I had one person to cheer me on, that's the father some of them didn't have."
Newsweek has contacted Capetillo for comment.