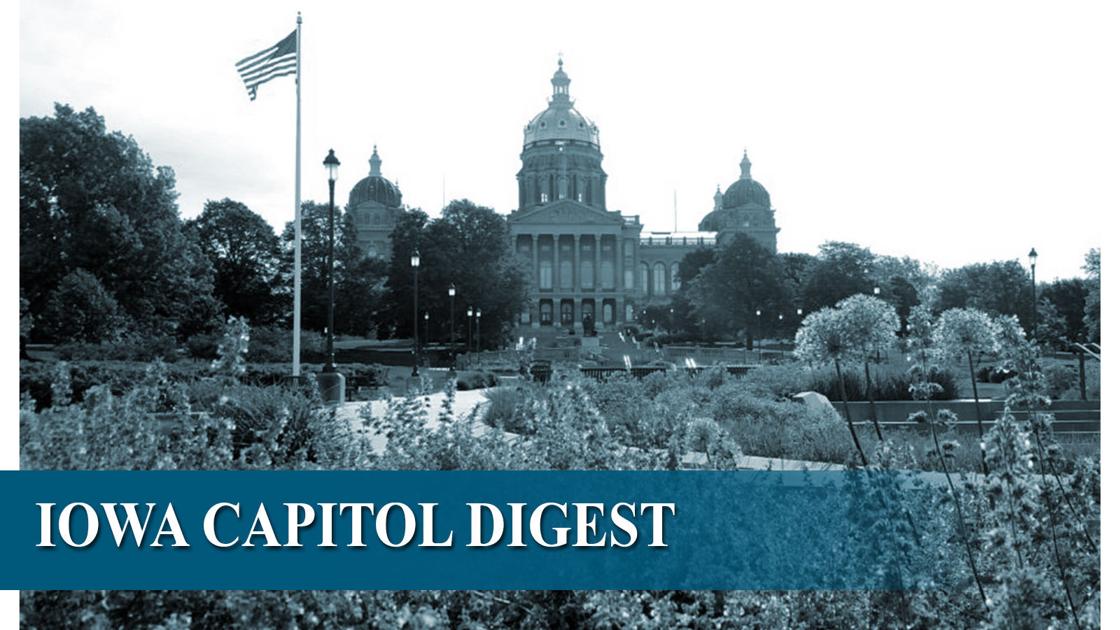 Capitol Digest: Attorney General Warns of Storm Damaged Vehicles | Govt. & Politics
The task force is tasked with understanding and recommending how institutional buyers, including schools, can source food from local or regional producers and processors; including meat, dairy products, eggs, fruits and vegetables, nuts and honey.
Additionally, the task force, which will hold its first meeting next Monday, will review existing practices and recommend ways to improve direct-to-consumer transactions, donation efforts and nutrition programs and report its findings to the Assembly. legislative by December 10.
Members include Naig, Lawrence, Jan Libbey, One Step and a Time Gardens; Bob Howard, Country View Dairy; Corinne Rowe, Rowe's Red Cows; Penny Brown Huber, Prairie Rivers of Iowa; Darrell Goering, Milo Locker; Steve Winders, Loffredo Fresh Produce; Jason Grimm, Iowa Valley RC&D, Grimm Family Farm; Kelly Foss, Des Moines Farmer's Market; David Smigo, Cornell College Dining Hall; Enjoy your meal; Ellen Walsh-Rosmann, Harlan CSD Food Service; Delivery to the farm; Matt Unger, Des Moines Area Religious Council; and Aaron Lehman, Iowa Farmers Union.
Stay up to date on the latest news on local and national government and political matters with our newsletter.