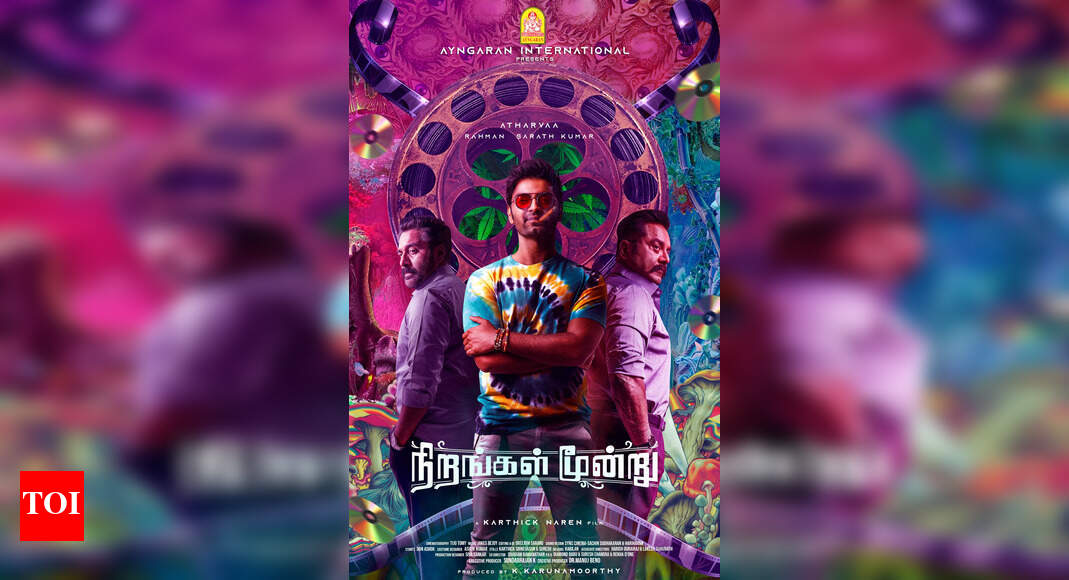 Atharvaa, Sarath Kumar and Rahman in Karthick Naren's hyperlink thriller Nirangal Moondru | Tamil movie news
Director Karthick Naren has started work on his new film, titled Nirangal Moondru, which will star Atharvaa, Sarath Kumar and Rahman. The filmmaker says: "This is a hyperlinked thriller that explores the different emotions and dimensions of a person. The title refers to the three shades that exist in every human being: black, white and gray. The concept of three will play a very important role even in the structure of the scenario. "
The filmmaker says he had no actor in mind when writing the script because he wanted to stay true to the characters. "When the script was finished, these three actors were the first names that came to mind for the three characters. I felt they would be able to play those roles and do them justice, "he says.
Actor-producer Jayaprakash's son Dushyanth Jayaprakash plays an important character in the film, Karthick reveals, adding that Chinni Jayanth and John Vijay will also be part of the supporting cast.


He also returned to the technicians who worked in his first Dhuruvangal Pathinaaru (D16) – music director Jakes Bejoy and editor Sreejith Sarang. "The only change is that Tijo Tomy, an assistant to DOP Sujith Sarang of D16, will take care of the cinematography," he informs.
The film is set in Chennai and "the city plays a major role in the story", explains the director. He adds: "We hope to complete the shoot in one schedule, starting January 5 and going through the first week of March."